Sunday December 10, 2023
Washington News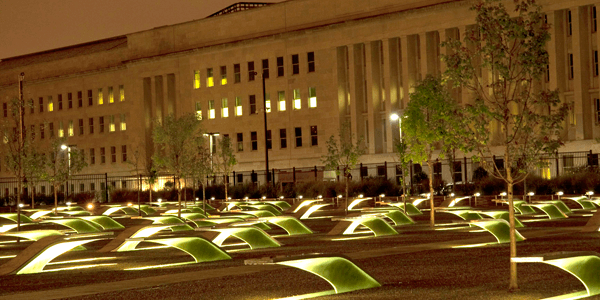 Federal Student Loan Relief Plan
This week, the President announced a plan to reduce the student loan balances of approximately 43 million individuals. White House discussions have been ongoing for several months and under the American Rescue Plan Act of 2021, this cancelled debt will not be taxable for federal purposes.

President Biden stated, "Both of these targeted actions are for families that need it the most: working and middle-class of people hit especially hard during the pandemic."

Debt forgiveness will be available to individuals with incomes under $125,000 and married couples filing jointly with incomes up to $250,000 per year. Federal student loan debt of $10,000 may be forgiven for qualified individuals. Those who received Pell Grants as an undergraduate may have up to $20,000 of debt forgiveness.

This debt relief will enable approximately 20 million individuals to completely eliminate their student loan debt. An estimated 43 million individuals will benefit from the program.

There were diverse opinions on whether this was the best use of federal funds. Senate Minority Leader Mitch McConnell (R-KY) stated, "The median American with student loans already has a significantly higher income than the median American overall. Experts who studied similar past proposals found that the overwhelming benefit of student loan socialism flows to higher-income Americans."

Professor Jason Furman of Harvard University was Chair of the Council of Economic Advisers under President Obama. He expressed concern that this new program could increase inflation, stating, "Pouring roughly half [a] trillion dollars of gasoline on the inflationary fire that is already burning is reckless. Most importantly, everyone else will pay for this either in the form of higher inflation or in higher taxes or lower benefits in the future."

The Penn Wharton Budget Model estimated costs for the programs at approximately $330 billion over 10 years, for borrowers receiving forgiveness of $10,000. About 70% of the debt forgiveness will benefit households in the top half of the income spectrum.

However, the Center for American Progress published a release and noted, "Targeted student debt cancellation of at least $10,000 will help millions of Americans better manage their budgets, build wealth, and reduce the racial wealth gap, immediately improving financial security and laying the foundation for faster upward economic mobility."

An estimated eight million student borrowers may receive automatic debt forgiveness. The Education Department estimates that a new application for the remaining tens of millions of student loan borrowers may be available by December 31. These remaining individuals must apply for the debt forgiveness.

There are other benefits to student borrowers in the Act. Debt repayment is paused until December 31, 2022. Student loan borrowers will need to start repayments in 2023. There is a new proposed rule to require the maximum debt payment amount to be reduced from 10% of income to 5% of income. Individuals earning below 225% of the federal poverty level will not be required to make payments. For some individuals, the government will also forgive the unpaid monthly interest.

Editor's Note: Your editor does not take a specific position on this debt relief program. This information and the range of viewpoints on the topic is offered as a service to our readers.

Published August 26, 2022
Previous Articles
Benefits for 19 Million Taxpayers on Extension
Back-To-School Teacher Deduction
Helping Nonprofits Respond to Natural Disasters
Avoiding Scammers Who Claim They Are IRS Agents